HOME
---
STUDY ONLINE – NEXT INTAKE:
★ 1st of JUNE – Almost FULL
★ 22nd of JUNE – 10 spots only
★ 17th of JULY – Enrolling now
---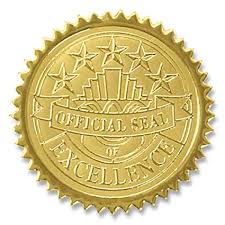 ✔︎ GET INDUSTRY ACCREDITED WITH OUR HOLISTIC COUNSELLING & MEDITATION TEACHER COURSES
✔︎ START A REWARDING CAREER IN THE MENTAL WEALTH INDUSTRY!
---
↓↓ EXPLORE OUR BESPOKE TRAINING PROGRAMS ↓↓
---
Australian School Of Holistic Counselling Will Give You:

✔︎ All the skills you need to become a great Holistic Counsellor, Meditation Teacher, Stress Management Consultant or Holistic Life Coach


✔︎ Internationally and Industry Accredited education putting you above and beyond in your field


✔︎ The business skills you need to run and set up a successful Holistic Counselling Practise


✔︎ Skills to easily build up your client-base FAST


✔︎ Extraordinary counselling & coaching techniques & tools to powerfully help your clients


✔︎ An evidence-based, built on scientific research education giving you a grounded, non-sectarian and extremely professional knowledge base


There's no need to wonder whether this career is for you. You can get all of your questions answered by contacting us right here. Don't keep this opportunity on hold any longer.
✔︎ Do you LOVE helping people?

✔︎ Would you like to work for yourself in a financially & personally REWARDING profession?
Start a new career as a qualified Holistic Therapist, Meditation Teacher or Holistic Counsellor, or add a new dimension to your existing career.

ASHC offers online and face to face Internationally and Industry Accredited courses to help you become an EXPERT in your field. With options from Certificate Level to Masters in Holistic Counselling & Meditation Therapy there is a course that will be a match just for you!

Imagine, within a few months from now you could be certified and equipped to start your own Holistic Practise helping people heal!